Who's the best live forex signals provider?   
Before we answer, you need to know how to use live forex signals properly.
Most forex traders don't use live forex signals correctly.
That's why there's a lot of complaints about live forex signals.
The good news: we'll explain everything you need to know today.
Live Forex Signals: How to use them correctly!
To start, forex signals provide entries, stops, take-profits, and the desired action.
Forex traders often are sceptical about using live forex signals.
That makes sense.
Live forex signals don't work all the time.
That's expected.
But when new traders lose money following forex signals, they think something's wrong with the signals provider!
But, realise, you can't win all the time in forex…
If you think live forex signals will make you money all the time, you're using them wrong.
Let's make this clear: the best live forex signals won't make you money all the time. BUT they will give you trading ideas assuming you put in the work.
For example, imagine you sign up to a live forex signal provider and you get a signal to long the EUR/USD that makes you money.
That's nice.
But what do you do?
Most people would wait for the next signal.
Don't!
Instead, you should analyse WHY that signal won you money!
If the next signal loses you money, analyse WHY that signal lost you money!
Most forex traders don't do any work and only expect live forex signals to make them money. If it was as easy as that, everyone would be forex millionaires!
Remember, if you're serious about learning how to trade forex, live forex signals aren't just about executing trades – they are a vital resource that can also be used for learning!
Are they for you?
So should everyone use live forex signals?
It's a tough question.
The answer is yes and no.
If you're confident that you can learn to trade forex on your own, forex signals probably aren't for you. But, if you're stuck in your trading journey, live forex signals could make the difference and help you become a profitable trader.
Just don't expect them to make you rich!
Forex signals can save you time learning how to trade. But you need to analyse the results the same way you would, if you were learning by yourself. Remember, forex signals are a tool to learn how to trade forex properly.
That's the key!
Indeed, there's nothing bad about using signals to help you learn how to trade forex.
The secret to making profits
Look at it this way…
The forex signals provider does 30-40% of the work.
You'll pay them a little money for access to its strategy.
Remember, no forex strategy works 100% of the time!
In fact, most successful forex traders are only profitability 50% at best.
So look at it this way…
The forex signals provider is the coach.
You're the student.
As the student, you need to understand that you must follow a great money and risk management strategy. In fact, every elite forex trader will tell you that risk management is 90% of the job.
When using the live forex signals service, focus on the nailing the three 'M's:
Method (signals)
Money (money management)
Mind (risk management)
The live forex signals provider will give you the method (strategy). You can analyse the method and learn it. But, at the end of the day, you must add money (money management) and mind (risk management) to become a consistently profitable forex trader.
Indeed, if only one of those three elements is missing, then you will fail.
Why live forex trading signals can help you
Forex signals providers are excellent teachers for new traders.
Indeed, you might blow up a few accounts while following the signals and learning how to trade forex. But, if you didn't follow any forex signals, you would probably blow up a few accounts learn to trade on your own anyway.
Treat forex signals different to other traders who think they are a way to get rich.
Forex signals aren't a get rich quick scheme.
Think of live forex signals as your 'training wheels'.
Would you start learning how to ride a bike without training wheels?
No you wouldn't.
We don't understand how people complain so much about forex signals. That said, most forex trader who use signals don't do their homework.
Indeed, everyone who signs up for a forex signals provider will lose some money. That's expected. So start with a small amount of capital, say $100 or $500, and analyse your trades and work on your risk/ money management.
99% of traders who use signals don't analyse them.
If they did, they could learn the trading strategy of the forex signal provider.
Are live forex signals worth it?
Indeed, most forex traders don't want to pay for something that loses them some money.
That's understandable.
But how much do you want to be a forex trader?
Remember, you will lose money at the start when you learn how to trade forex. And, once you learn how to trade forex and become consistently profitable, you're still going to lose money.
So what's a couple of hundred bucks at the end of the day? A good forex signals service can teach you how to trade because you'll learn what to do and what not to do.
Mark our words: what makes the different at the end of the day is risk management.
Most importantly, you need to accept that you're going to have to start small and grow your account. You can't get rick overnight. So as long as you learn from trading the forex signals, we know the wait will be worth it in the end.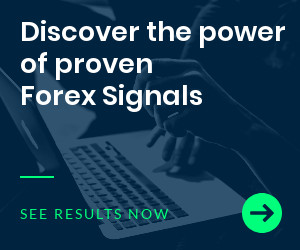 Your 'Start With Forex' Takeaway: Live Forex Signals Provider
Trading forex isn't as complicated as you think.
Just sign up to a reputable forex signals provider to help you learn how to trade!
But who's the best forex signals provider?
It's tough.
So we will provide two recommendations for you.
Both are the best live forex signals providers available, mind you.
Our first recommendation is ForexTrendy. As discussed in our free forex course, knowing the trend is crucial and price action is the best way to assess the trend. Forex Trendy is a software solution to avoid trading during uncertain market periods, which is crucial to avoid losses.
Forex Trendy uses no indicators, but analyses the trend by pure price action. That way it can give you the best forex signals, live streams and education. Test it out for a few months by clicking here.
Remember, not to get greedy!
Small profits add up.
1000pip Builder: If you want help finding forex trades, you will stay subscribed to this site for a very long time. 1000pip Builder has being around for over 10+ years and provides forex signals which are verified on investing.com with a 5* rating and has independently verified results.
There are normally trading signals throughout the 24 hour period. So, whatever time zone you are in, there should be signals for you to follow. Many members are only able to follow for part of the day and still receive plenty of Forex trading signals.
1000pip Builder makes forex trading look easy by finding the best forex trading signals to trade. Remember, 1000pip Builder has an excellent reputation and a very high client retention rate. That's why it has been in business for so long. Try it out for a few months by clicking here.
If you want to learn how to trade forex like a professional, start by reading our FREE forex course. Remember, there's a million ways to make a million bucks in the forex markets.
To your trading success,
Start With Forex

The Start With Forex Newsletter
Sign Up For Our Exclusive Email List: You Will Receive Trade Ideas, Advanced Course Material From Professional FX Traders Straight To Your Inbox.